Application of the HeliX platform in shipping, charter and transportation companies.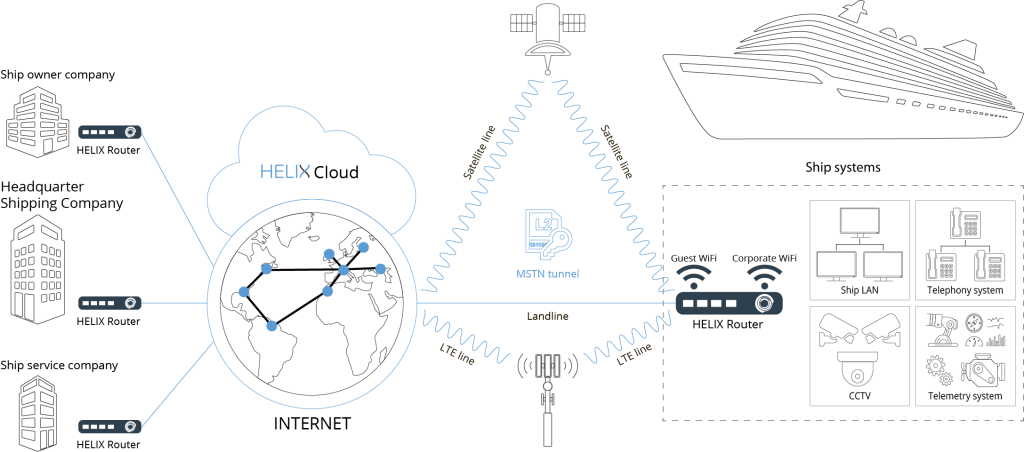 There is a growing interest in high-speed communication services in shipping, charter companies with different quality of service:
remote video surveillance;
access to ship telemetry, control and monitoring of technical condition;
remote access of the captain to the database;
administrative access for a closed group of ship owners;
VOIP telephony and database access to meet the needs of mobile employees, contractors and even corporate support offices.
Increasing demands are placed on bandwidth, quality and secure connections to users around the world.
The lack of quality service features in many solutions limits their ability to transmit mission-critical data securely over the same network.
To meet these growing needs, shipping companies are looking for secure, reliable and scalable cloud technologies and virtualized applications to replace on-premises data centers.
The HeliX platform can be deployed as a subscriber network to serve these networking needs of shipping and charter companies.